VPNs are a great way to encrypt your interactions with your ISP or anyone accessing the networking hardware you use before connecting to the internet. While most websites encrypt data to and from the client, VPNs still live on.
They are handy when circumventing geographical content blocks or if you frequently use an internet connection from a not so mainstream ISP you can trust.
The only reason you might want to install a VPN on your Firestick is if you want to spoof your location and unlock content that's otherwise blocked in your region.
Is Using a VPN to Access Blocked Content Illegal?
Using a VPN is legal in most of the free world – as long as you don't use anonymity to commit a crime. Some countries have explicitly illegalized VPNs and will crack down on anyone they think is using a VPN regardless of what they are doing.
In the US, Canada, UK, and Australia, VPNs are legal as long as you don't use them to:
Receive or share pirated content
Buy or sell illegal substances, services, and content on the web
To hack, stalk or cyberbully
Using VPNs to stream video content blocked by the provider in your region falls in a gray area since there's no specific law or legal interpretation against it. No one has ever been arraigned in court, and service providers like Netflix, Hulu, BBC iPlayer, HBO, and Amazon Prime opt to identify and block VPN users instead.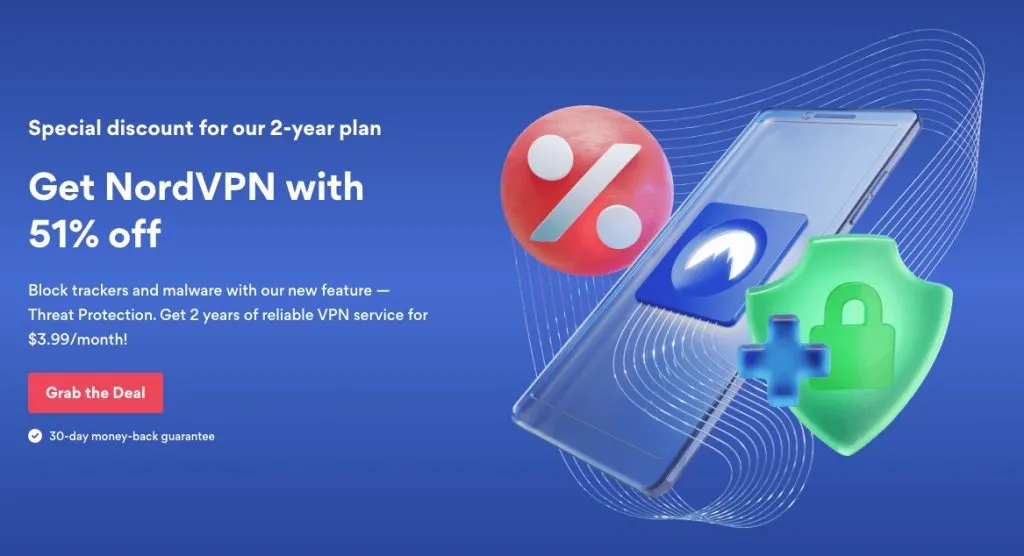 ProTip: The Digital Millenium Copyright Act punishes people who tamper with digital rights management software. Using a VPN can technically fall under this, but no one has ever exploited this legal avenue.
How to Download and Install a VPN on FireStick
Installing a VPN on your Firestick should be as simple as installing any other app from the store. Most VPN providers have their apps available on the FireStick store.
The only catch is that you should ensure your premium VPN of choice has a FireStick app. Else you will be forced to get another subscription or look for harder to implement workarounds.
Some of the VPNs with a FireStick app include:
ExpressVPN
CyberGhost
PrivateVPN
IPVanish
Surfshark
We will do our installation run-through using NordVPN. Follow this link to create a NordVPN account if you don't have one so far.
How to Install NordVPN on FireStick
You can find the NordVPN app on the Fire TV app store – as long as you have a second-generation and above FireTV stick.
Starting from the home screen, navigate to Apps>Category>Utility and search for 'VPN'
Pick NordVPN from the list
Click the 'Get' button to download and install the app
After installation, an 'Open' button will appear. Click on it to launch the app or launch the app from your App Tray
Enter the login credentials to your NordVPN account. Don't worry. You only have to do it once
After logging in, you can click Connect to link up to a random server or select a specific location server you want to connect to
How to Install a VPN App that's not on the Store (Sideloading)
If you already have a subscription to a VPN you can't find on the FireTV app store, you can still use it by sideloading the installation file.
Sideloading is possible since FireSticks run on a version of Android OS.
Preparing Your FireStick to Install Third-Party Apps
The first step is to allow your device to accept app installations from unknown sources. This is a familiar step if you own an Android.
Navigate to Settings> Device on your FireStick
Scroll to Developer Options and Toggle the 'Apps from Unknown Sources' and 'ADB Debugging' options on
Since installing apps from unknown sources leaves you at risk of loading a compromised APK, we only advocate for installations of APKs downloaded straight from the VPN website.
If you want to use HMA, get the APK straight from HMA.
ProTip: This method only works on 2nd-gen or later FireSticks
On your FireStick, go to the Search Bar and search for 'Downloader'
Install the Downloader App
Launch the Downloader app and enter the direct download URL for your VPN APK file
Alternatively, you can enter the URL to the download page, this will launch the page and let you click on the download link
After the download, you will be prompted to install the APK file
If not, browse through the downloads in the Downloader App and click on the correct APK file to install it
After the installation, you can launch the VPN app, sign in to your VPN user account and start enjoying your VPN.
The only caveat is you can't automatically update sideloaded apps. You will have to manually download new APK versions, uninstall the old APK, and install the new one using the steps above.
We can't stress the risks of downloading a VPN APK from a third-party platform you don't trust. Most are not very good at malware screening, and you might end up with a slightly altered VPN app that works but has additional trackers.
You'd be better off contacting customer support and asking them for the APK file if you can't find it for download on their website. You can then upload the APK to your cloud storage like Dropbox and load it into your FireStick or copy it to your FireStick via USB from a computer.
Sideloading From another Android Device
If you have an Android device, you can sideload safe apps from the Playstore to your FireStick using the Apps2Fire app that you can still find on Google Play
Prerequisites for this technique are
An Android device connected to Google Play and has both the Apps2Fire and your VPN of choice installed.
The IP address of your FireStick (you will find this here: Settings> Device > About > Network
Your FireStick should remain on, and the Android device should be connected to
You will do all the installation from your Android device.
Launch the Apps2Fire app
Tap the Menu icon (three dots) on the top right corner
Select Setup and Enter the FireStick IP address before tapping save
Go back to the Menu and select 'Upload Apps'
Select the VPN app from the list to upload it
The App should Automatically install to the FireStick if all the prerequisites are correct.
You can then use your remote on the FireStick to launch the VPN app, log into your account and start using it.
How Do I Get a Free VPN on My FireStick
Theoretically, any free Android VPN will work on your FireStick if you use the above sideloading techniques.
However, we advise against free VPN since:
They often have limited locations
They bandwidth throttle leading to slower speeds
Some mine your activities and data, they have to pay their bills somehow to facilitate the free offer
Some are advert driven, which can be obtrusive
Frequent downtimes with no dedicated support since you did not pay for it
Do You Have to Download a VPN for FireStick?
No. You don't have to install a VPN on FireStick to use it. You will still have access to a limited number of preloaded and installed apps that aren't geo-locked.
However, if you are not in the US, Canada, or UK, you will find many apps and content inaccessible since the owners don't have streaming rights outside these jurisdictions.
You could use a VPN to unlock some of this content. However, with services like Netflix and Amazon Video available in most regions, people don't have to worry about this as much as they had to before.
How Do I Know if My VPN is Working on FireStick
You can use the Downloader App to check your IP using its inbuilt browser.
Launch Downloader App
Enter http://whatismyip.com in the address bar and hit Go
Compare the IP address to your real address
The displayed address should be different from your real address, and also the location should be different from where you are if the VPN is working.
Why Does FireStick Block VPNs
FireStick doesn't block VPNs perse. It is the video providers like Hulu, Amazon, Netflix, and so forth that block VPNs.
They lose in revenue and deals if they let people outside licensed or targeted regions access their content. The only way they can enforce geo-restrictions is by constantly banning new VPN-bound IP addresses.
The only time your VPN won't work on the entire FireStick is when you are running a very old version of the VPN app, there's a network problem, or your FireStick has other network-related problems.