Gift-giving at Christmas time can be a real hustle when you do not know what a person likes. But this is easier when you know what a person loves. If you know anyone that loves barbecuing, it may be time to get them a barbeque gift basket as a Christmas gift. You may earn yourself free barbecue invites all summer long.
Here are some Bbq gift ideas that will be best for any barbeque lover.
Customized miniature steak branding iron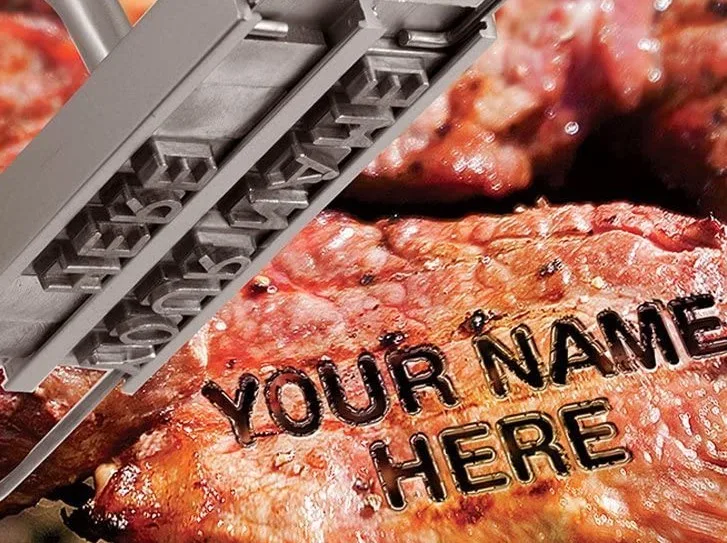 What better way to make you mark than by marking your steaks? It is the perfect way for imprinting your mar as a symbol of their barbequing prowess. Be sure to get a packing box for the iron. You can also get other custom miniature grilling accessories as part of the package.
Opt for items made from solid wood, bamboo, stainless steel, or silicon. The items should be heat resistant, heat resistant, and anti-slip.
Personalized barbeque set
A custom barbeque set is undoubtedly a memorable gift. You can get one with the barbeque lover's initials or their favorite catchphrase. Get a set that contains all the necessary tools needed for barbequing, such as a spatula, gloves, thermometer, chopping board, carving knife, spatula, and fork.
You need to consider the type of material used as this will determine the price and the custom job. Also, invest in a storage box for storing the barbeque tools. You can be able to get custom laser engraving services on Etsy.
Roasting rack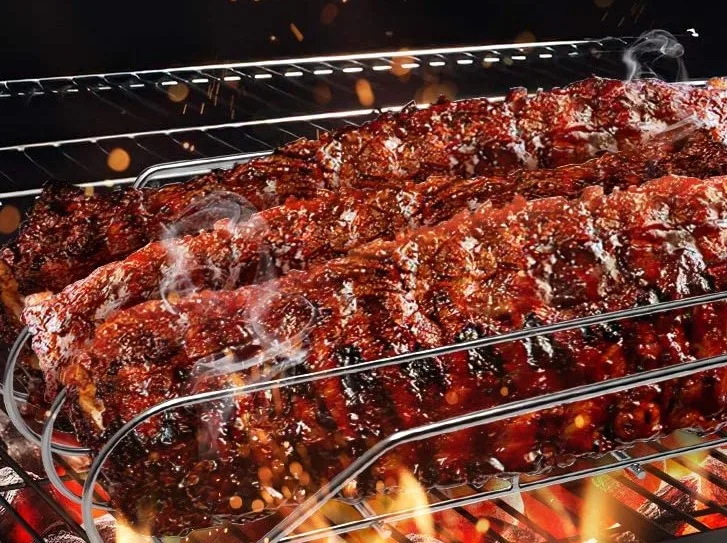 A roasting rack coupled with a recipe book filled with different roasting recipes is a great gift idea. This will go a long way in helping the barbeque lover make a myriad of recipes. Invest in a good quality roasting rack that will serve the user well, with many accompanying roasting items.
Firestarter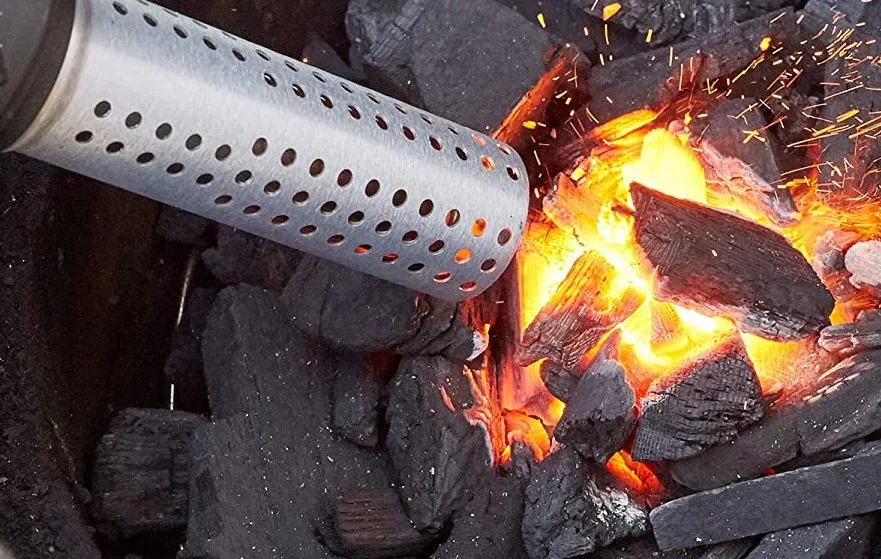 Getting a fire started is a major hustle when grilling. Find out the type of grill the recipient owns and get them a corresponding fire starter. It will also make all future barbeques you get invited to by the host very smooth.
Barbeque tools
This can be made up of multiple items necessary for barbequing, such as rubber pads, a barbeque knife set, grill press, tongs, and many other tools that can be used for barbequing different cuts and types of meat.
Grill light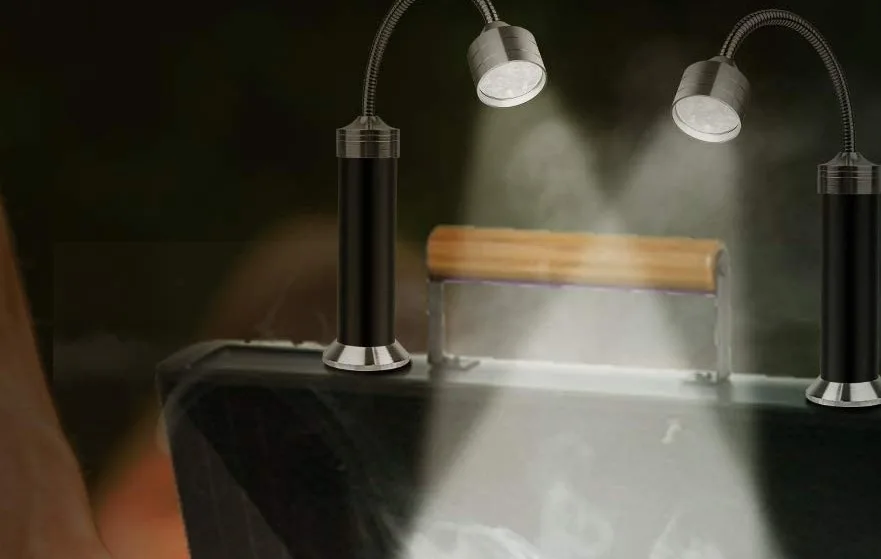 If the recipient happens to like throwing night time barbeque parties or dinners, then a grill light will be highly appreciated. Find one that can be used near a grill without the risk of damage. It should also be bright enough to illuminate the grilling zone. It should also be durable and weather resistant. Additionally, make sure it is easy to mount.
Grill cleaning kit
Grillmasters like to keep their grills clean, and getting them a grill cleaning set will be highly appreciated. The main items to consider are a grill brush and a scraper. A 3D scraper will go a long way in making cleanup after a party great.
Grilljoy 20.5inch Exclusive Grill Cleaning Kit
Grill fan
When in the middle of billowing smoke, a grill fan will be a huge save. It will also help with charcoal ignition. It should be highly portable and easy to use. The best option would be a cordless one that can be charged using batteries.
Barbeque books
A set of books containing new barbeque recipes will be a great addition to your dad's grilling gift baskets for dad. You should also couple it with a set of spices for preparing rubs and marinades.
Barbeque themed clothing
An apron, socks, t-shirt, or other clothing pieces with barbeque themed quotes and images will be a great addition to any barbeque lover's homemade bbq gift basket idea. Look for one with a fun font or tag line that suits you.
Bbq spice set and sauces
Get a set of spices that can be used for multiple cuts of meat and different barbecue recipes. These are readily available in major retail stores and custom barbecue stores. You can also couple the spice set with a set of barbeque sauces.
Barbeque serving set
A rare gift that will be a significant hit with a barbeque lover is a serving caddy. This will help to keep the barbeque station clutter-free and manageable. Access to all utensils, sauces, and other items needed for the barbeque is essential for a smooth serving of grilled meats and vegetables.
You can also get them a rib rack to hold up the ribs while cooking as it promotes efficient airflow for even cooking the rack and prevents the ribs from soaking in sweat when they are placed flat on a tray after cooking. It will also make serving them easier.
The ultimate backyard bbq gift basket should mirror the specific interests of the recipient in question. Do not get a set of tools or spices that will not be useful to the end-user. This will be a waste of money on your part.